With the San Jose edition of the DataWorks Summit only a month away, we go over the sessions that are available in the agenda today and offer our top picks. If you're going, or if you will be watching the replays online, we hope to guide you on your selection of sessions.

Podcast: Play in new window | Download (Duration: 1:12:20 — 49.9MB)
Subscribe: Apple Podcasts | Google Podcasts | Spotify | RSS | More
And here is the dashboard we created with statistics on the San Jose sessions, for your enjoyment: https://aka.ms/DWS2018SJ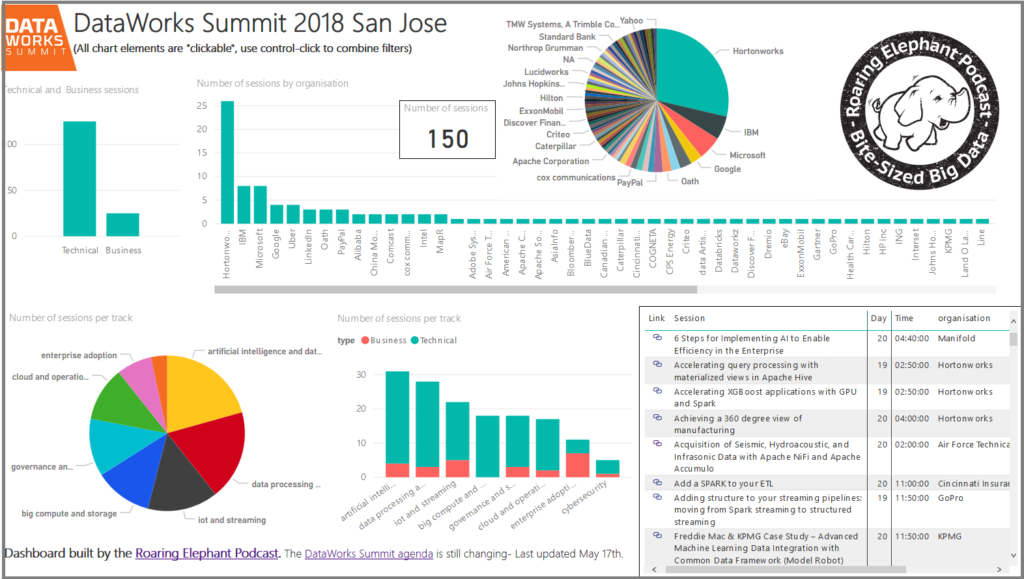 The agenda is still in flux so we will be updating the dashboard regularly.
---
Please use the Contact Form on this blog or our twitter feed to send us your questions, or to suggest future episode topics you would like us to cover.