Returning to our more regular schedule, we have a Roaring News episode today. Dave has articles on multi-cloud readiness, Big Data being a pariah, and Google Duplex and Jhon came up with Synthetic data, data engineers and scientists and a Neural Network sharing cake recipes.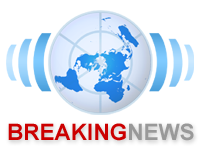 Podcast: Play in new window | Download (Duration: 35:07 — 24.4MB)
Subscribe: Apple Podcasts | Google Podcasts | Spotify | RSS | More
Dave

Less than 10% ready for multi cloud
Tech companies distancing themselves from Big Data
Google Duplex

Jhon

The Rise of Synthetic Data to Help Developers Create and Train AI Algorithms Quickly and Affordably
Data engineers vs. data scientists
We asked a neural network to bake us a cake. The results were…interesting.
Please use the Contact Form on this blog or our twitter feed to send us your questions, or to suggest future episode topics you would like us to cover.