In this weeks Roaring News episode, Dave brings up the resilience of Apache Community open source projects and plays some Doom. Jhon has some practical Apache NIFI guides and the emergence of multi modal NoSQL databases.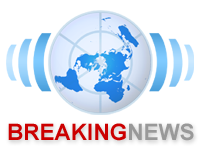 Podcast: Play in new window | Download (Duration: 38:09 — 26.4MB)
Subscribe: Apple Podcasts | Google Podcasts | Spotify | RSS | More
DataWorks Summit Berlin video recordings are up:
Find Dave on his Australian road-trip:
Dave

DataTorrent, Stream Processing Startup, Folds (Apache Apex)
DOOM!

Jhon

Accessing Feeds from EtherDelta on Trades, Funds, Buys and Sells (Apache NiFi)
NiFi Processing and Flow with Couchbase Server
The new era of the Multi-Model Database
Seven Databases in Seven Weeks, Second Edition – A Guide to Modern Databases and the NoSQL Movement
---
Please use the Contact Form on this blog or our twitter feed to send us your questions, or to suggest future episode topics you would like us to cover.