The first news episode of 2018 has landed. We discuss the new Big Data architecture at CERN, a curious case of a broken benchmark and the future plans of the Apache Hadoop project.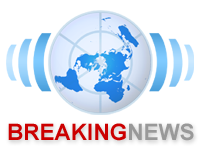 Podcast: Play in new window | Download (Duration: 34:47 — 24.1MB)
Subscribe: Apple Podcasts | Google Podcasts | Spotify | RSS | More
The Architecture of the Next CERN Accelerator Logging Service
The Curious Case of the Broken Benchmark: Revisiting Apache Flink® vs. Databricks Runtime
Hadoop 3.0 Ships, But What Does the Roadmap Reveal?
---
Please use the Contact Form on this blog or our twitter feed to send us your questions, or to suggest future episode topics you would like us to cover.