Paul Codding and Sheetal Dolas, both from Hortonworks, join us in this second part of a two part episode where they share their experience with what can go wrong when Hadoop is deployed. Listen to the tips and tricks these gentlemen share and double the throughput for your cluster.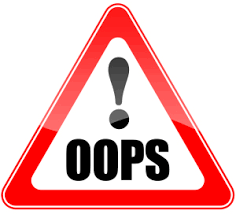 Podcast: Play in new window | Download (Duration: 1:12:19 — 41.6MB)
Subscribe: Apple Podcasts | Google Podcasts | Spotify | RSS | More
00:00 Recent events
Dave

TensorKart: self-driving MarioKart with TensorFlow
What is Data Engineering?

Jhon

Machine Learning is Fun (parts 1-6)
Performance comparison of different file formats and storage engines in the Hadoop ecosystem
How to write code using the Spark Dataframe API: a focus on composability and testing
38:00 What do people get wrong when deploying Hadoop? – Part 2
The second part of the interview with two guests from Hortonworks:
Paul Codding

Product Management Director at Hortonworks

Sheetal Dolas

Engineering Leader, Architect And Big Data Champion at Hortonworks
01:12:13 End
---
Please use the Contact Form on this blog or our twitter feed to send us your questions, or to suggest future episode topics you would like us to cover.