In this episode, we discuss this fortnight's interesting big data news that caught our eye and then go on to discuss the basics around authentication in Hadoop for what is the first in a series of episodes that we'll be doing over the next few months on the broad topic of security.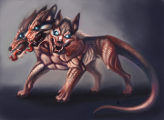 Podcast: Play in new window | Download (Duration: 1:07:49 — 39.1MB)
Subscribe: Apple Podcasts | Google Podcasts | Spotify | RSS | More
00:00 Recent events
Dave:

The new science behind customer loyalty
5 great charts in 5 lines of R code
Using big data to create value for customers, not just target them
Jhon:

Linux turns 25 (25 August 1991 )
Hadoop 2.7.3 a minor release in the 2.x.y release line, building upon the previous stable release 2.7.2
Specification work related to the Hadoop Compatible Filesystem (HCFS) effort. Hadoop in the cloud/as a service getting a lot of attention lately
Facebook open sources image-recognition AI with live video in mind
NoSQL Databases: a Survey and Decision Guidance
Committer criteria from Apache

Maybe they should just have referred to our podcast! 🙂
40:20 Security in Hadoop – Authentication
What is Authentication?
Why is it important?
When should I do it?
Hadoop is insecure by default without strong Authentication
Kerberos
Active Directory, MIT Kerberos and FreeIPA
01:07:49 End
---
Please use the Contact Form on this blog or our twitter feed to send us your questions, or to suggest future episode topics you would like us to cover.