In a reaction to a "Cloud First" initiative form the UK government, HPE has released a manifesto claiming his is a bad thing. Now, the government plans are already a couple of years old, so why is HPE speaking out against it only now? Well, that only one of the many questions we have!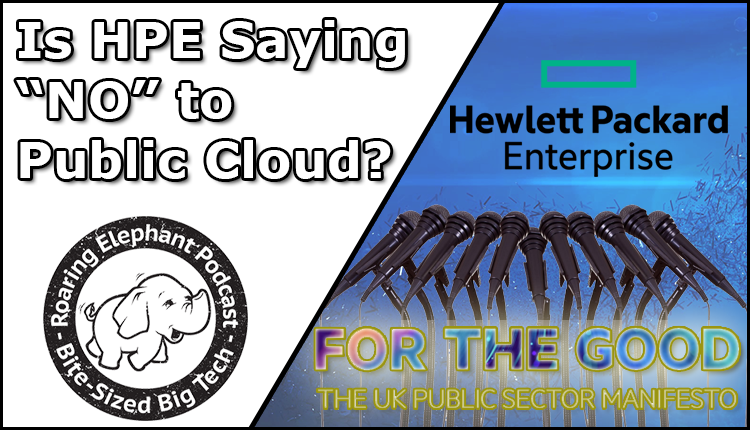 Podcast: Play in new window | Download (Duration: 32:43 — 22.6MB)
Subscribe: Apple Podcasts | Google Podcasts | Spotify | RSS | More
Here is a link to to the HPE Manifesto.
---
Please use the Contact Form on this blog or our twitter feed to send us your questions, or to suggest future episode topics you would like us to cover.