This episode was inspired by the cancelation of the much talked about 10 billion dollar Pentagon JEDI cloud project. Do enormous single vendor contracts make sense? Is 10 years really a realistic timeline to limit the technological advances to a single provider? Well, the Pentagon ultimately decided against it (or did they?). Should you?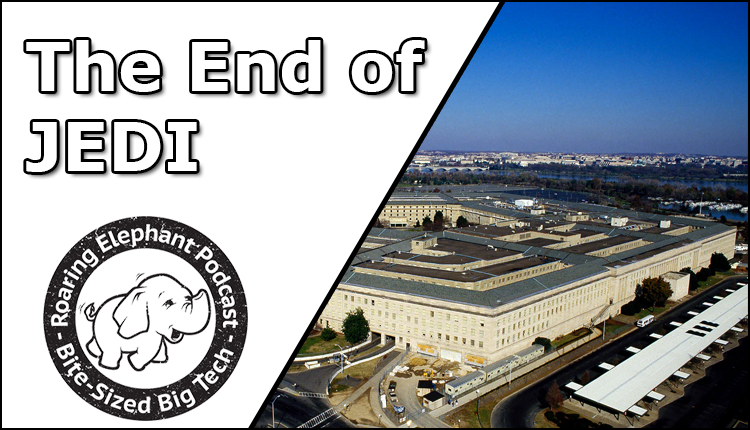 Podcast: Play in new window | Download (Duration: 35:05 — 24.2MB)
Subscribe: Apple Podcasts | Google Podcasts | Spotify | RSS | More
---
Please use the Contact Form on this blog or our twitter feed to send us your questions, or to suggest future episode topics you would like us to cover.