The main topic for this news episode is a revisiting of the Multi-Cloud subject we touched last time. Next we take a look at an article about the state of the  Docker project and we end on an article about an excellent post-morten by Monzo about some trouble they had over the summer.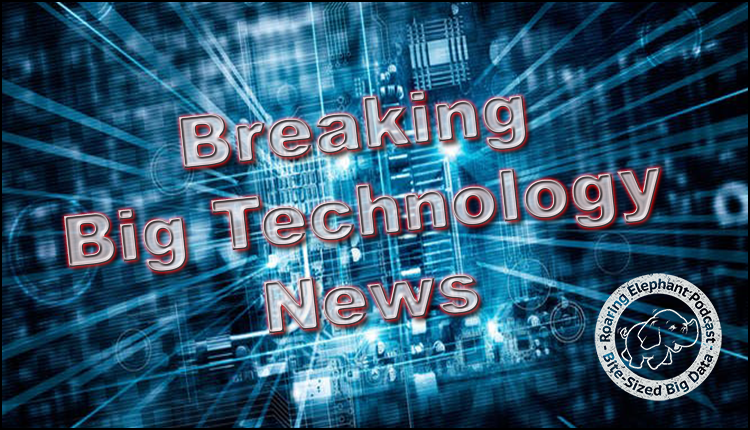 Podcast: Play in new window | Download (Duration: 41:56 — 29.0MB)
Subscribe: Apple Podcasts | Google Podcasts | Spotify | RSS | More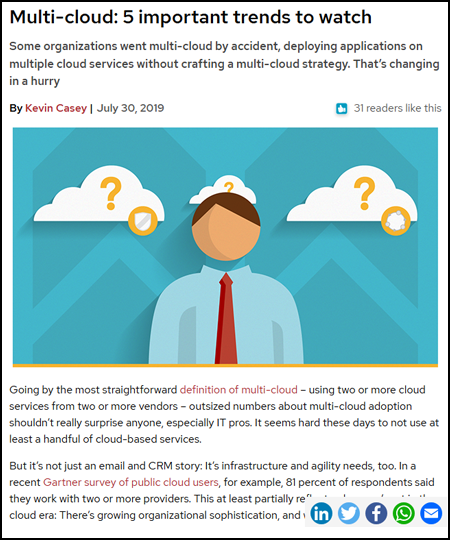 The Muli-Cloud article we wanted to discuss…
When we discussed the subject of Multi-cloud on the last News Episode, we did it from an article we though wasn't very good. As luck or faith has it, we came across a different article that actually gave us a better start to that particular discussion and we're not above doing just that!
In this pretty good article, we follow the article along the 5 talking points he find relevant and important, adding our views.
And don't fear, with a subject as broad as multi-cloud, there is plenty to talk about!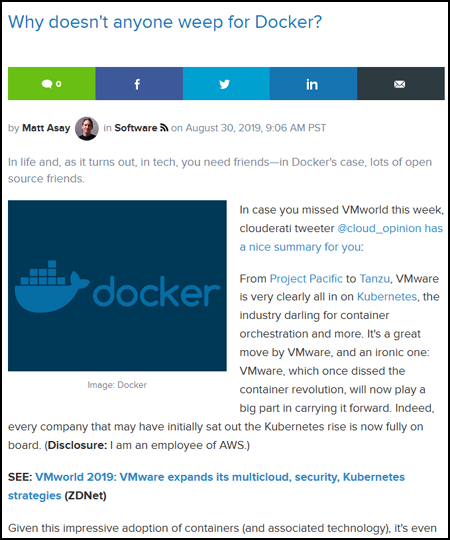 Community does matter in Open Source! Go figure…
When I got the title for this article from Dave, my first thought was "I didn't know Docker went away". And the second thought I had was "whatever… *shrug*".
Now the article is a little inflammatory and we won't be joining in on that particular pass-time, but it did get us talking about Docker and open source project management in general. So if good journalism is supposed to make people stop and think, the article certainly achieved that and so we're going to be covering it in this episode.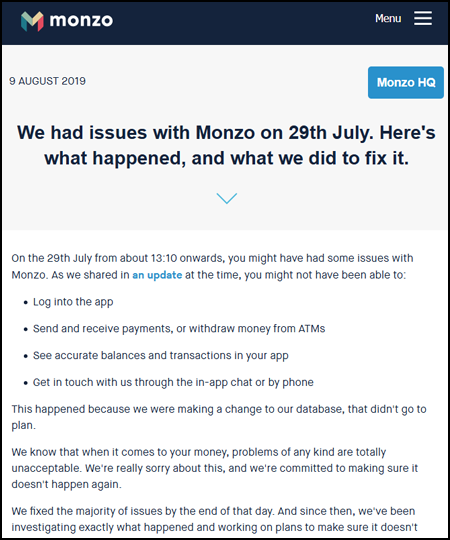 Who wants to get in on Monzo's post mortem?
And now for something completely different. Something delightful and unexpected! A post mortem by Chris Evans at Monzo regaling us with an excellent write-up of something that happened in July, how they approached it and finally fixed it.
It is quite rare to see this kind of transparency, even when open source is a large part of the operating environment and this write-up, warts and all, is truly a delight to read and discuss.
We often say its great to hear about things that work, but we really learn when we hear about things that did not go so well.
Many thanks to Chris and his team for this blog post!
---
Please use the Contact Form on this blog or our twitter feed to send us your questions, or to suggest future episode topics you would like us to cover.