I this weeks edition of Roaring Big Data News, Dave talks about modernizing Hadoop and a billion java errors. Jhon has an article on improving your learning data sets. We finish with a discussion about the newly released HDP 2.6.5 with an emphasis on the deprecation notices and Yarn Containers.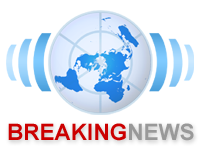 Podcast: Play in new window | Download (Duration: 37:39 — 26.1MB)
Subscribe: Apple Podcasts | Google Podcasts | Spotify | RSS | More
Dave

Modernizing Hadoop: Reaching the plateau of productivity
1 billion Java errors, here's what causes 97% of them
Jhon

Why you need to improve your training data, and how to do it
Announcing the General Availability of Hortonworks Data Platform (HDP) 2.6.5, Apache Ambari 2.6.2 and SmartSense 1.4.5
YARN Containers

Trying out Containerized Applications on Apache Hadoop YARN 3.1
Containerized Apache Spark on YARN in Apache Hadoop 3.1
---
Please use the Contact Form on this blog or our twitter feed to send us your questions, or to suggest future episode topics you would like us to cover.