Another Big Data news episode! This time we consider the Big or small nodes conundrum based on an article that after close scrutiny doesn't really seem to test the real issue. Other things that get covered are Linkedin's Dynanometer, Cloudera's full production architecture advise for a recommendation service and a really interesting visualization technique based on blobs.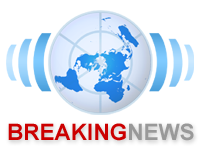 Podcast: Play in new window | Download (Duration: 37:19 — 25.9MB)
Subscribe: Apple Podcasts | Google Podcasts | Spotify | RSS | More
Big Data, Small Nodes
Dynamometer Release
Cisco IoT predictions

Aka someone somewhere trots out the old "data is the new oil" trope for one more circuit, please please please stop?
Production Recommendation Systems with Cloudera

A Day in the Life of Americans

Intercontinental Ballistic Microfinance (2006)

Understanding AI, Machine Learning & Predictive Analytics
---
Please use the Contact Form on this blog or our twitter feed to send us your questions, or to suggest future episode topics you would like us to cover.