Are there really two years worth of Roaring Elephant podcasts out there? Well, since this is our second anniversary party, it must be!
Join some of the guests we had on the podcast this year to reminisce about the months gone by. Due to the drop-in drop-out nature, this episode is a little rough but we hope you can enjoy being part of our little party!
Discussion topics ranged from what our guests have been up to, Apache Kafka, Dremio the effects of GDPR on the industry and how our guests see the future of Big Data.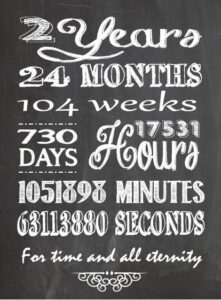 Podcast: Play in new window | Download (Duration: 1:28:17 — 60.9MB)
Subscribe: Apple Podcasts | Google Podcasts | Spotify | RSS | More
Our returning guests today are:
Eduardo Barbaro
Sr. Data Scientist at Mobiquity, Inc – Europe https://www.linkedin.com/in/edbarbaro/
Marcel-Jan Krijgsman
Data Engineer at Open Circle Solutions B.V. https://www.linkedin.com/in/marcel-jankrijgsman/
Youen Chéné
CTO @Saagie
https://www.linkedin.com/in/youenchene/
Pitt Fagan
Senior Data Analyst at Zendesk https://www.linkedin.com/in/pittfagan/
Big Data Madison Meetups: https://www.meetup.com/BigDataMadison/
---
Please use the Contact Form on this blog or our twitter feed to send us your questions, or to suggest future episode topics you would like us to cover.