It's another installment of Roaring News! This time, we talk about the ensemble recommendation system allegedly used by Spotify, not-so-new kid-on-the-block-after-all Apache Pulsar, the ever so popular "Hadoop is dead" and end with a quick shout-out to the Tokyo Data Platform Conference.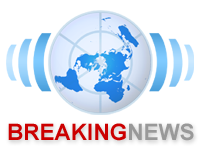 Podcast: Play in new window | Download (Duration: 35:18 — 24.5MB)
Subscribe: Apple Podcasts | Google Podcasts | Spotify | RSS | More
Dave

Apache Pulsar
Data Platform Conference Tokyo

Jhon

Spotify's Discover Weekly: How machine learning finds your new music
Hadoop Was Hard to Find at Strata This Week
Please use the Contact Form on this blog or our twitter feed to send us your questions, or to suggest future episode topics you would like us to cover.