In this episode of Roaring News, Dave brings up the newly released HDP 2.6.2 which incorporates IBM's move from their proprietary IOP to HDP.
Jhon brings an update on the MLEAP story for productionizing your spark model. We finish off discussing the newly released Apache Atlas version 0.8.1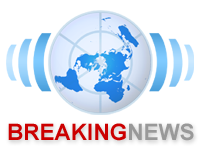 Podcast: Play in new window | Download (Duration: 26:10 — 18.2MB)
Subscribe: Apple Podcasts | Google Podcasts | Spotify | RSS | More
Dave
Jhon

MLeap: Providing (Near) Real-time Data Science with Apache Spark
The Apache Atlas team is happy to announce the release of Apache Atlas – version 0.8.1.
---
Please use the Contact Form on this blog or our twitter feed to send us your questions, or to suggest future episode topics you would like us to cover.