In this episode, we go over the bold predictions for 2016 we made just before the start of the year. Find out how right we were, or indeed how bad we are at predicting the future of Big Data.
Undeterred, we then happily put on our Nostradamus hats and proceed to make even more new bold predictions for 2017. Have a listen and let us know if you agree or disagree with our view on the world?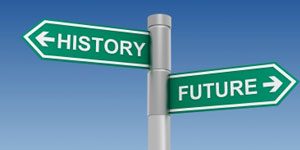 Podcast: Play in new window | Download (Duration: 1:07:07 — 38.7MB)
Subscribe: Apple Podcasts | Google Podcasts | Spotify | RSS | More
00:03 Bold predictions – reviewing past predictions for 2016
Apace Atlas
Apache Nifi
Apache Spark SQL
BigInsights
28:50 Bold predictions – future predictions for 2017
Fragmentation
Data breaches
Chat bots
Self service Big Data
Snake-Oil Alert
Cyber security
In-Memory & GPU
Apache atlas
BigInsights
01:07:07 End
---
Please use the Contact Form on this blog or our twitter feed to send us your questions, or to suggest future episode topics you would like us to cover.