Taking your first steps on the road to Data Science is definitely a confusing and uncertain endeavor. With the amount of courses and other information available, it becomes extremely hard to find a straight road towards a result that is actually valuable in your journey towards becoming a professional Data Scientist.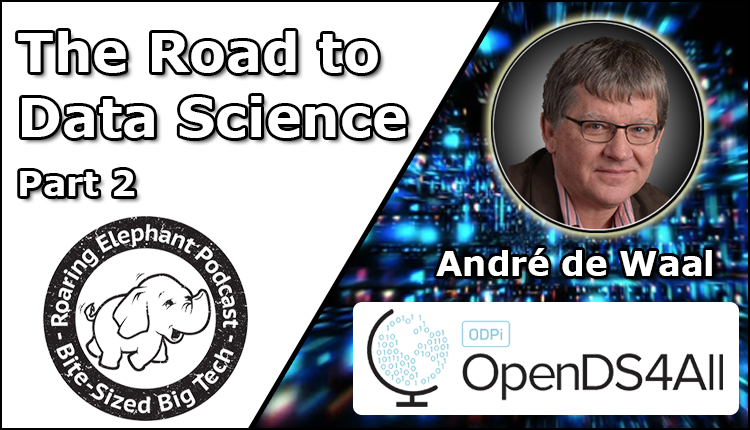 Podcast: Play in new window | Download (Duration: 41:38 — 28.7MB)
Subscribe: Apple Podcasts | Google Podcasts | Spotify | RSS | More
Under the umbrella of the Linux Foundation, the recently formed OpenDS4All project is trying hard to solve this problem for you. Join us in this first part of our interview with André de Waal to find out how you can benefit from this!
Many thanks to André de Waal for joining us and don't forget to catch our next episode where we will conclude this interview.
More information on DS4All can be found on their website.
---
Please use the Contact Form on this blog or our twitter feed to send us your questions, or to suggest future episode topics you would like us to cover.