Moving to cloud can be done in many different ways, but not all paths will be as forgiving. Unfortunately, Some internet sources give really bad advise, at least we think so. Here is the Roaring Elephant to set the record straight and offer some do's and don'ts!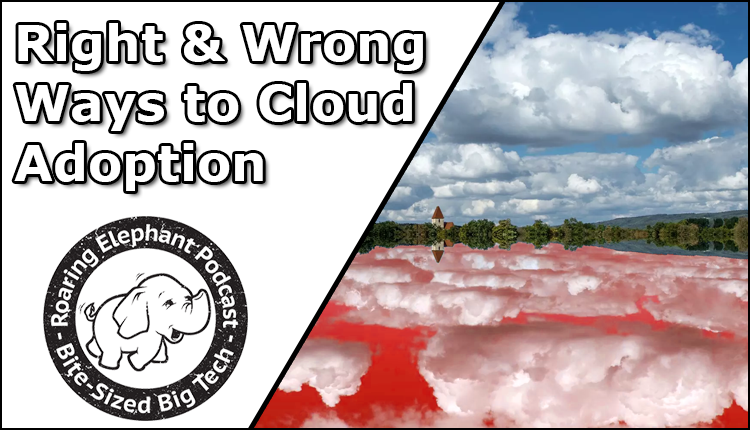 Podcast: Play in new window | Download (Duration: 26:01 — 18.0MB)
Subscribe: Apple Podcasts | Google Podcasts | Spotify | RSS | More
We typically list the internet sources we used for inspiration here, but considering we really do not agree with he source in this case, we really do not want to aid in spreading the misinformation…
---
Please use the Contact Form on this blog or our twitter feed to send us your questions, or to suggest future episode topics you would like us to cover.