Voluntarily or not, everything falls victim to the Hype Cycle and Kubernetes is no exception. Should you say 'NO' to Kubernetes? Well, at least one company that seems to be a poster child for the technology published a blog explaining why they are not using it… and the internet exploded….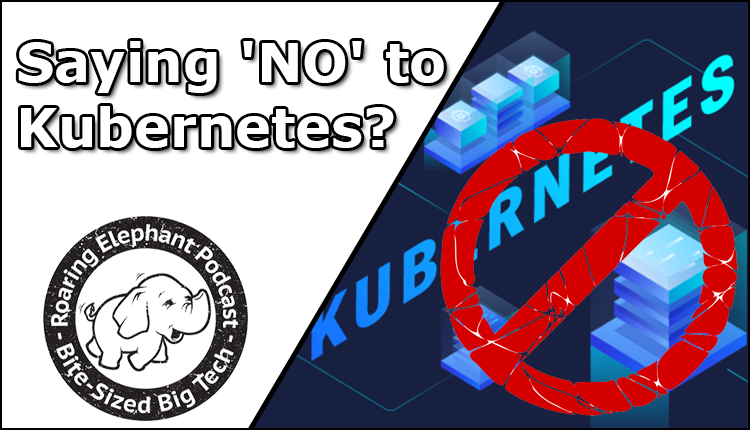 Podcast: Play in new window | Download (Duration: 34:34 — 23.8MB)
Subscribe: Apple Podcasts | Google Podcasts | Spotify | RSS | More
Fr this episode, we found inspiration in the following internet resources:
---
Please use the Contact Form on this blog or our twitter feed to send us your questions, or to suggest future episode topics you would like us to cover.