Not a regular news episode this time. Instead, we are starting our KubeCon/CloudNativeCon Amsterdam coverage and have co-chairs Vicki Cheung and Constance Caramanolis on as guest to tell us all about these conferences. If you've never attended one of these, this discussion will give a good idea on what to expect and for seasoned attendees, there is a little bit of a behind-the-scenes look at how these events take form.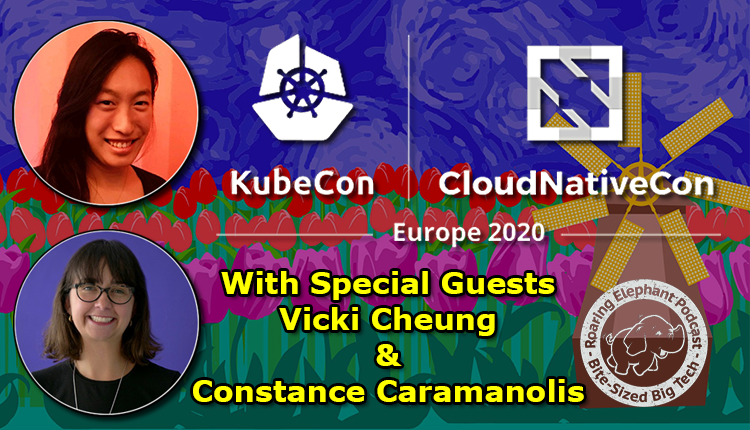 Podcast: Play in new window | Download (Duration: 1:10:10 — 48.4MB)
Subscribe: Google Podcasts | Spotify | Stitcher | Email | RSS | More
Get Your Ticket here!
What is definitely news worthy though is that the Roaring Elephant is giving a way a free ticket to the upcoming conference in Amsterdam next month. make sure to listen to the episode to find out how to get a chance at winning this ticket!
---
Please use the Contact Form on this blog or our twitter feed to send us your questions, or to suggest future episode topics you would like us to cover.