In this news episode (our very first one), Dave is all-out on Artificial Intelligence and its use in naming "stuff"; for some subjects it apparently works very well, for other subjects not so much…
Jhon brings a blog on deploying new Kerberos functionality and a tutorial for Kafka Connect for those that have not really looked at it. The ensuing discussion on Nifi vs kafka is purely coincidental.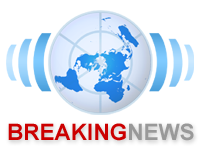 Podcast: Play in new window | Download (Duration: 38:48 — 26.9MB)
Subscribe: Apple Podcasts | Google Podcasts | Spotify | RSS | More
Dave

AI naming

Paint (May 2017)
Guinea Pigs (June 2017)
Improved Paint (July 2017)
British sounding place names (July 2017)
Beer (August 2017)

Jhon

Accessing Secure Cluster from Web Applications
The Simplest Useful Kafka Connect Data Pipeline In The World
---
Please use the Contact Form on this blog or our twitter feed to send us your questions, or to suggest future episode topics you would like us to cover.