After the small pause, looking back at 300 episodes of Roaring Elephant goodness, we're back this week dispensing career advice. This time we focus on the risks of allowing yourself to become stuck in a niche role that could hinder your career chances.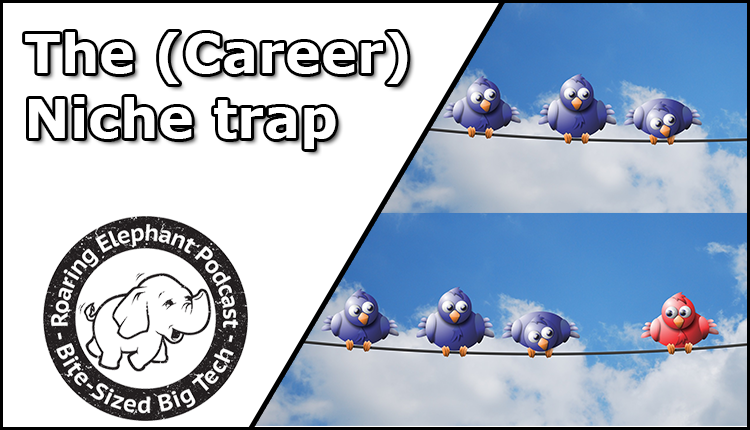 Podcast: Play in new window | Download (Duration: 30:52 — 21.3MB)
Subscribe: Apple Podcasts | Google Podcasts | Spotify | RSS | More
---
Please use the Contact Form on this blog or our twitter feed to send us your questions, or to suggest future episode topics you would like us to cover.