We recently came across some content on the do's and dont's, good and bad, ups and downs and lefts and rights when it comes to the much discusses, often misunderstood but definitely vital role of the Enterprise Architect. While we were discussing it, we decided to switch on the microphones and record our musings on the matter. Now please do not expect any kind of conclusion at the end of this episode: it's not that kind of episode, at all! It's much more just two tech veterans reminiscing and grumbling over past experiences….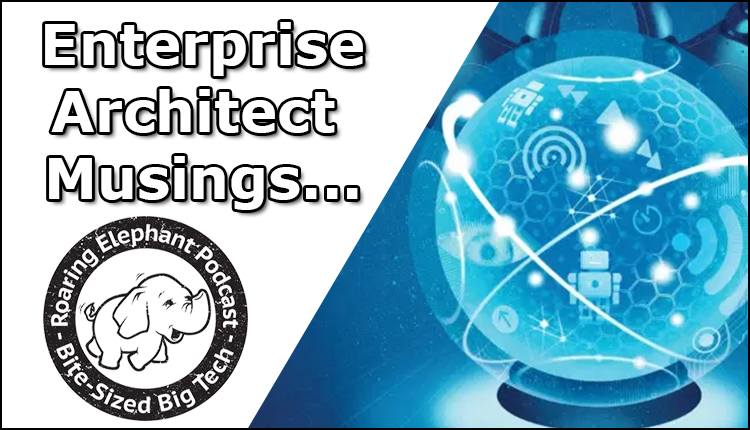 Podcast: Play in new window | Download (Duration: 34:42 — 23.9MB)
Subscribe: Apple Podcasts | Google Podcasts | Spotify | RSS | More
---
Please use the Contact Form on this blog or our twitter feed to send us your questions, or to suggest future episode topics you would like us to cover.