With the release of GKE Autopilot by Google, there is now an "easy" button for Kubernetes deployments everywhere. But is an easy button really what the world needs, especially for something as flexible, transformative and yes, definitely complex as Kubernetes?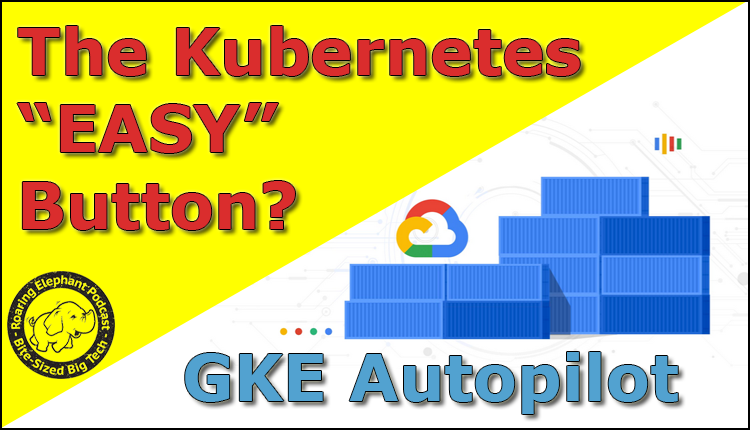 Podcast: Play in new window | Download (Duration: 27:07 — 18.7MB)
Subscribe: Apple Podcasts | Google Podcasts | Spotify | RSS | More
---
Please use the Contact Form on this blog or our twitter feed to send us your questions, or to suggest future episode topics you would like us to cover.