With the advent of architectures based on Microservices, the days of the monolith really do seem to be numbered. Recently, the good people at The Software House released a report on the State of Microservices 2020 and when reading it, we decided we wanted to dig into our personal experiences and offer our view on the data.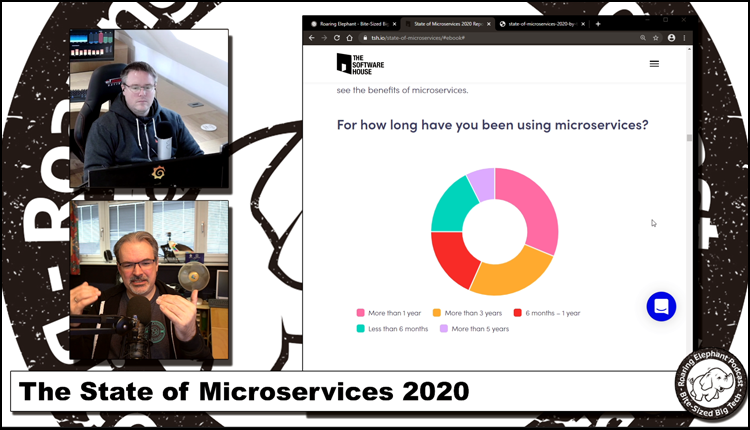 Podcast: Play in new window | Download (Duration: 46:46 — 32.2MB)
Subscribe: Apple Podcasts | Google Podcasts | Spotify | RSS | More
---
Please use the Contact Form on this blog or our twitter feed to send us your questions, or to suggest future episode topics you would like us to cover.