Did a decade of OpenStack deliver the cloud environment everybody flocks too? Not really…. Fortunately, Matt Turck saves the episode, if not the year, with his 2020 Data and AI landscape poster!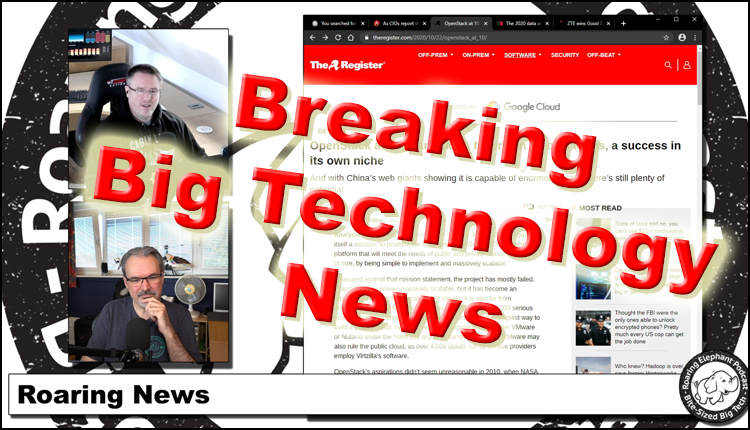 Podcast: Play in new window | Download (Duration: 22:17 — 15.4MB)
Subscribe: Apple Podcasts | Google Podcasts | Spotify | RSS | More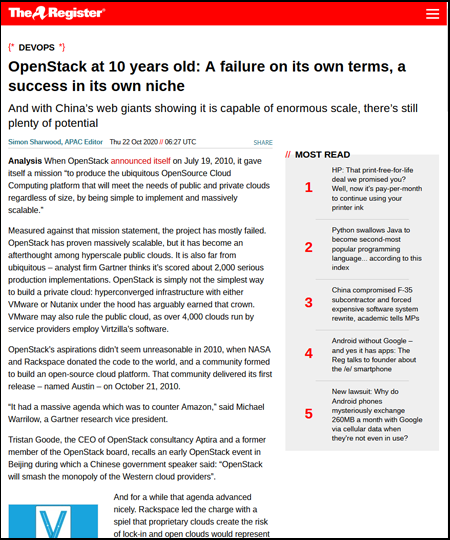 OpenStack, the little tech that couldn't?
Ten years ago, the new cloud craze called OpenStack hit the scene and they did so with a lot of noise.
A decade later, what is left of this once darling of the hypervisor orchestration layer component technology? And yes, that convoluted phrase was written especially as a pun on the incredibly complex gaggle of projects that formed the "Open Stack" and just may have been it's downfall…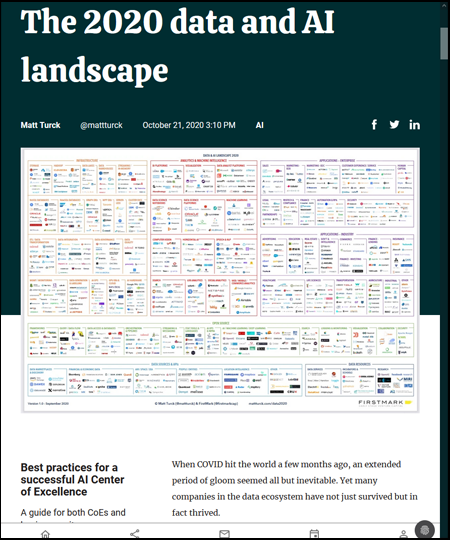 Pretty visuals are pretty!
Matt Turck is at it again and we are very grateful for this yearly graphic representation of the Data and AI landscape. We try to give his hard work a little bit of attention every year and here is the 2020 edition.
Thanks Matt!
---
Please use the Contact Form on this blog or our twitter feed to send us your questions, or to suggest future episode topics you would like us to cover.