In a couple of weeks we expect to virtually meet a lot of you at Kubecon/CloudNativeCon Europe. As is quickly becoming the new normal, this conference also shifted to a virtual, on-line only event, but that may actually be a blessing! With everything being online (and we expect mostly prerecorded) it should be a lot easier to catch parallel sessions!
In this episode, we go over the schedule as it exists at the time of recording and discuss our top pics for every time slot.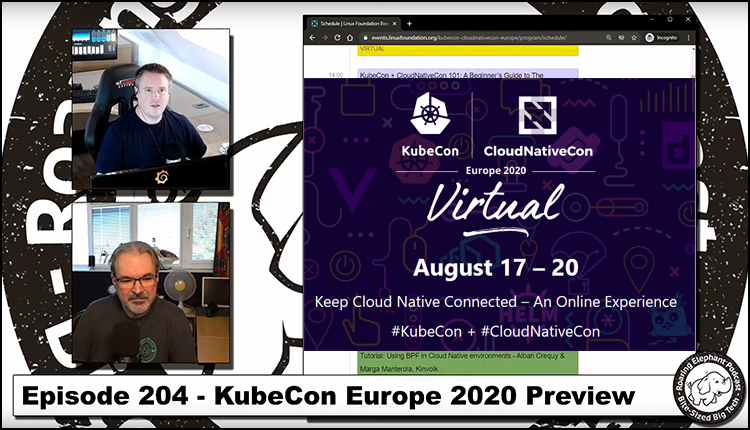 Podcast: Play in new window | Download (Duration: 45:27 — 31.3MB)
Subscribe: Apple Podcasts | Google Podcasts | Spotify | RSS | More
---
Please use the Contact Form on this blog or our twitter feed to send us your questions, or to suggest future episode topics you would like us to cover.