We are joined by John T. Wolohan, writer of the Large Datasets with Python book published by Manning Publications to talk about the business impact of living the Big Data life and how Python has become the programming language darling of Big data programmers and Data Scientist alike.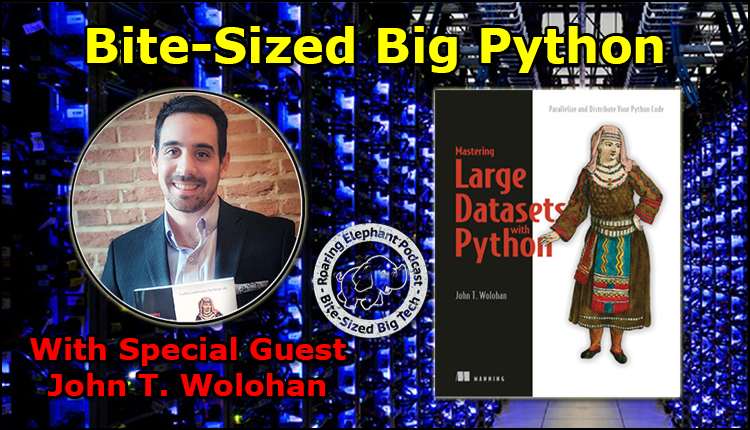 Podcast: Play in new window | Download (Duration: 1:03:44 — 44.0MB)
Subscribe: Apple Podcasts | Google Podcasts | Spotify | Stitcher | Email | RSS | More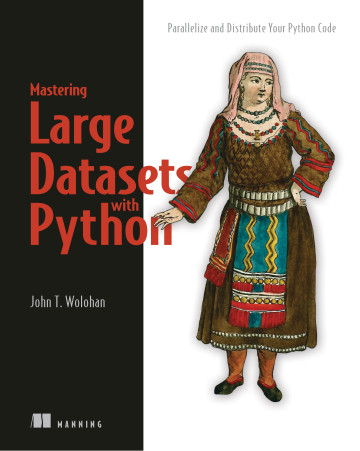 Free eBook raffle
Manning Publication has been kind enough to give us a couple of download codes for a free eBook version of "Mastering Large Datasets with Python".
As always, our Patreons get a first chance to get their hands on one of the codes. If you are a Roaring V.I.P. (or higher), you can head over to our Patreon Page now where you will find a  posts containing all the information required. If you become a Patreon now, you immediately get access tot that post! 😉
Listen to the episode to find out how you can enter the raffle!
---
Please use the Contact Form on this blog or our twitter feed to send us your questions, or to suggest future episode topics you would like us to cover.