Our roving word traveling reporter Dave spent some time at Kube+CloudNativeCon ane AWS re:Invent and in today's News special, we're discussing the differences and similarity between these events. We're not going to cover any of the sessions, but rather talk about the conferences.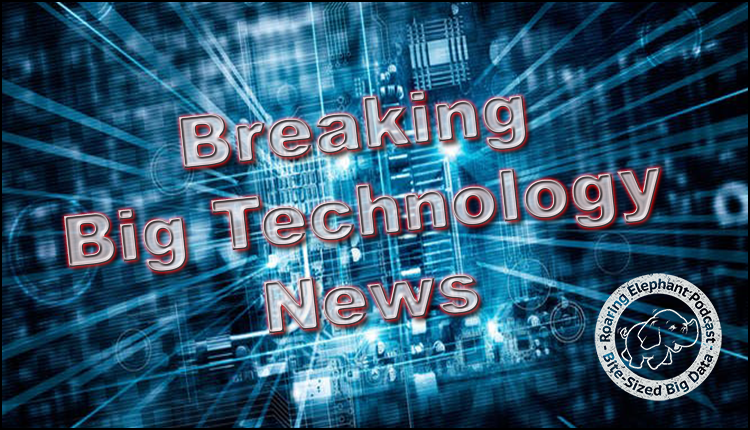 Podcast: Play in new window | Download (Duration: 46:34 — 32.2MB)
Subscribe: Apple Podcasts | Google Podcasts | Spotify | RSS | More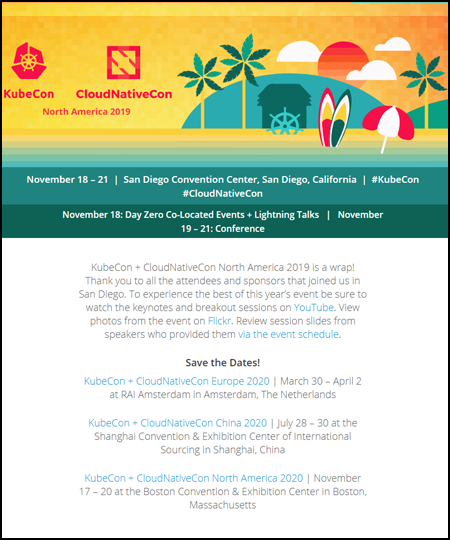 For creators…
Taking place twice a year, once in the US and once in Europe, we feel this conference is a good fit for people that want to find out what is new in the world of cloud and, actually, open source in general.
We briefly compare this event with the pure open source conferences like FOSDEM and conclude that KubeCon+CloudNativeCon could just be the preeminent open source conference today.
Though definitely not without it's faults (you;ll ned to listen to the episode to find out more), we do feel we can recommend attending this conference if you are active in this environment.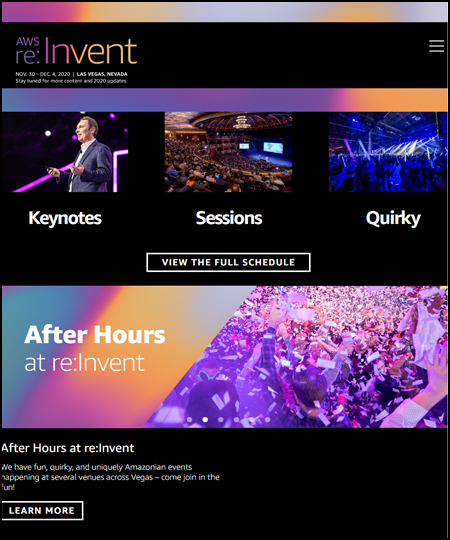 For Consumers…
Compared to KubeCon+CloudNativeCon, this conference is absolutely massive with over 60.000 attendees, sprawling over multiple monstrosities on the Las Vegas strip.
With an obvious emphasis on AWS we feel this event is much more geared toward those that are deploying tech on public cloud infrastructure.
Dave felt that attendees take advantage of this event to interact with AWS. Considering many of the visitors are spending important amounts of money with Amazon, this is not really surprising, but it is still remarkable.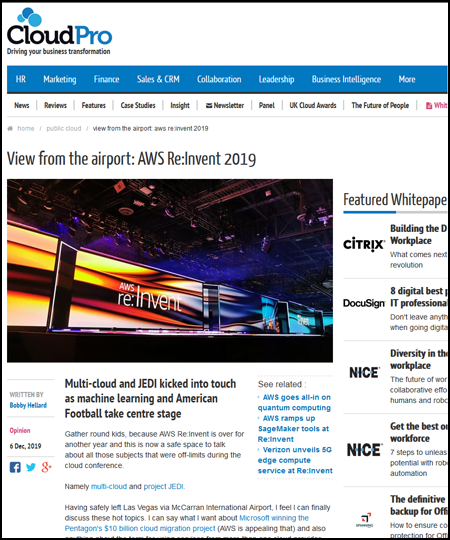 Controversy…
Never a stranger to (may we say needless?) controversy, AWS appears to have controlled the media exposure with a heavy hand.
There is an article on CloudPro.co.uk discussing how multi-cloud and the Pentagon JEDI contract were not to be discussed. But when we looked up the article to discuss it on this show, the article had mysteriously vanished from their site with the original URL now resulting in a "permission denied" error…
Fortunately, Google cache still has a copy and for when that cache finally expires, we've decided to keep a PDF version for future reference. 😉
---
Please use the Contact Form on this blog or our twitter feed to send us your questions, or to suggest future episode topics you would like us to cover.