In this Big Data News episode, we use an article on how some disgruntled open source projects tried to force the "net giants" to give back as an excuse to talk about open source ethics. The second article for today comes from the hand of Noel Sharkey about possible deception in modern robotics.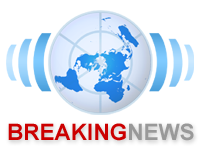 Podcast: Play in new window | Download (Duration: 32:31 — 22.6MB)
Subscribe: Apple Podcasts | Google Podcasts | Spotify | RSS | More
Time for Net Giants to Pay Fairly for the Open Source on Which They Depend
Mama Mia It's Sophia: A Show Robot Or Dangerous Platform To Mislead?
Artificial Intelligence: A Modern Approach (Third edition) by Stuart Russell and Peter Norvig
---
Please use the Contact Form on this blog or our twitter feed to send us your questions, or to suggest future episode topics you would like us to cover.