In this episode of Big Data Roaring News, Dave laments another announcement of Hadoop's demise and exposes A.I. imposters. Jhon has articles comparing Ranger with Sentry and Apache Nifi reaching the ripe age of 1.7 with a Minifi charged practical demo to prove the point.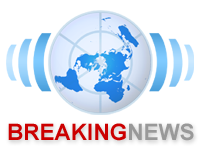 Podcast: Play in new window | Download (Duration: 22:16 — 15.5MB)
Subscribe: Apple Podcasts | Google Podcasts | Spotify | RSS | More
Hadoop's star dims in the era of cloud object data storage and stream computing
The rise of "pseudo-ai" how tech firms quietly use humans to do bots work
Apache Ranger Vs Sentry
How to build an IIoT system using Apache NiFi, MiNiFi, C2 Server, MQTT and Raspberry Pi
---
Please use the Contact Form on this blog or our twitter feed to send us your questions, or to suggest future episode topics you would like us to cover.