It's here: the final news episode for 2017! We finish off the year talking about Apache Pulsar, Hadoop Delegation tokens (aka Kerberos), the Hadoop on Container hype (or is it?), Apache Hadoop 3.0 release and all you need to know bout Data Prepping (or at least all we can tell you in about 10 minutes, that is).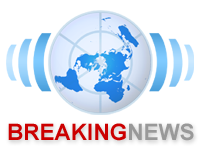 Podcast: Play in new window | Download (Duration: 43:12 — 29.9MB)
Subscribe: Apple Podcasts | Google Podcasts | Spotify | RSS | More
Jhon

Comparing Pulsar and Kafka: unified queuing and streaming
Hadoop Delegation Tokens Explained
Hadoop and Containers

Big Data and Container Orchestration with Kubernetes (K8s)
Spark on Kubernetes series

Data Prepping in the clouds

Google Cloud Dataprep: Spreadsheet-Style Data Wrangling Powered by Google Cloud Dataflow
Data Transformations "By Example" in the Azure Machine Learning Workbench

Dave

Hadoop 3.0 Released on December 13th 2017
---
Please use the Contact Form on this blog or our twitter feed to send us your questions, or to suggest future episode topics you would like us to cover.