When you are getting started with your journey with Hadoop, how to avoid Hadoop disaster? We have seen many people going through this journey and both of us have seen things people do that makes the project successful, and things people do that make projects more difficult than they should be.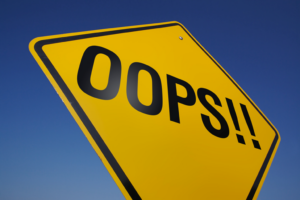 Podcast: Play in new window | Download (Duration: 43:37 — 25.0MB)
Subscribe: Apple Podcasts | Google Podcasts | Spotify | RSS | More
00:00 Recent events
Customer pilot completion
SQL on Hadoop Masterclasses
Multi-tenant Spark notebook issues
11:00 Main Topic
Starting too small
Baseline and benchmark
Config management
Backup and/or disaster recovery
Leaving security too late
36:00 Questions from our Listeners:
Where do I find data scientists?
Storage options?
Install everything?
43:37 End
---
Please use the Contact Form on this blog or our twitter feed to send us your questions, or to suggest future episode topics you would like us to cover.